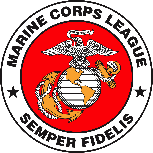 OUR SERVICE TO THE COMMUNITY:
College scholarships: We award four high school seniors, who are family of veterans, a scholarship for college of their choice.
THE LCPL JACOB ROSS MARINE CORPS LEAGUE SCHOLARSHIP WINNERS FOR 2021:
1. Kaylee Brastrup, Thunder Basin H.S. (no photo available)
2. Harley Buffiington, Thunder Basin H.S.
3. Mercedes Thompson, Thunder Basin H.S.
4. Morgan Shannon, Campbell County H.S.